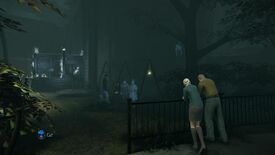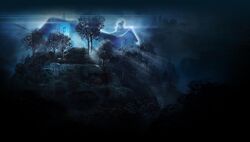 Salem, Massachusetts is the setting for Murdered: Soul Suspect. Salem has a rich supernatural history and is best known for the Salem Witch Trials, a time of massive religious hysteria in which many people within a small and superstitious Puritan community were accused of witchcraft and executed in various ways.
Role in Murdered: Soul SuspectEdit
Ronan O'Connor is a police detective in the city and, after death, must explore the various settings in order to discover who has killed him.
Due to its supernatural history, residents of Salem christen all their buildings; this creates a barrier that prevents spirits from entering and exiting freely. Because of this, Ronan cannot move into or out of buildings without first locating a breach, such as a door that has been left open by a living human. Once inside a building, however, Ronan can pass through the interior walls and objects.
Reputation
Edit
According to the local newspaper, Salem is one of the most haunted places in the world:
Evidence of Salem's sordid past, from Gallows Hill hangings to habitually haunting houses, are so easy to find in this coastal New England burb it's no surprise it recently topped a list of the world's most haunted locales. Paranoia and strife define this self-proclaimed "Most Haunted City in America" more so than any other place in the world. Mayor Studer recently spoke to us about Salem's history: "As a town we are all very proud of our heritage, traditions, and local customs, and this recent honor reflects what makes our town feel so unique, and why so many people love living in and visiting Salem – to discover our fantastic historical ties with all things supernatural."